Our dinner aims to give the wine lover an unforgettable experience. The evening is divided into two parts, the first more technical and the second more sensorial, to discover the typical Tuscan flavors paired with our Carmignano wines.
In the first part, the producer Fabrizio Pratesi will accompany you on a visit to the cellar, letting you touch firsthand how each single label of our four red wines is obtained.
In the second part we will taste the wines in combination with the traditional Tuscan cuisine prepared by his wife Cristina.
Dinner will be available for groups of at least 8 people.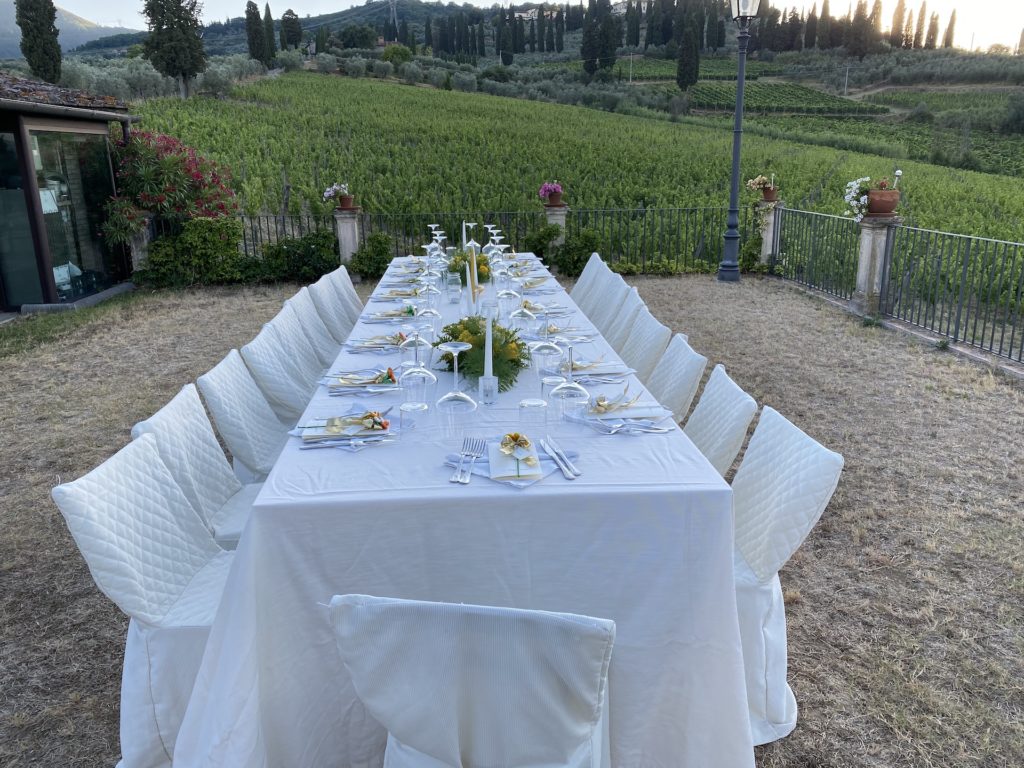 Appetizer of high quality Tuscan cold cuts paired with croutons and selected cheeses
Two first courses
Grilled Florentine steak accompanied by two side dishes
Tiramisu with Prato biscuits with Vin Santo and chocolate
Dinner for groups of at least 8 people